Keith Rabois famously quipped, "I don't know of a single successful CEO or entrepreneur who blogs regularly."
That was five months ago, and people are still talking about it. And agreeing.
But why?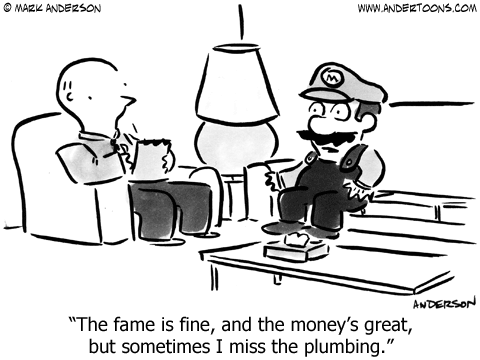 Sure the usual exceptions are trotted out — Rand Fishkin, Joel Gascoigne, etc.. But the examples outweigh the exceptions 100-to-1.
Much easier is listing those who used to blog a lot, but trailed off as their companies grew — Joel Spolsky (who essentially stopped blogging after raising money for StackExchange), Dharmesh Shah (who trailed off substantially when HubSpot took off), and even Evan Williams — the co-founder of the publishing platforms Blogger, Twitter, and Medium — went quiet Medium launched.
And, if you grant my indulgent inclusion in that pantheon, I did the same as WP Engine took off, with a noticeable decrease in early 2012 and relatively little in the past twelve months.
Why?  Because my daily experiences are unsharable.
My daily life consists of (a) setting the strategy and rationale of the Engineering & Innovation department, based on a mixture of vision, data, and the needs of the rest of the company, (b) participate in doing the same for the whole company, (c) hire, (d) manage the managers whose teams execute the real work. As the CTO of a 130-person company that's still growing along every dimension at a prodigious rate, that's the appropriate job description.
But I can't share anything about it.
Not only can I not share the company's strategy, I can't share our thought processes, our rationale, how we think about the market, how we've analyzed it, about customers, about metrics, about competitors, about the future. In fact, the process and data are much more precious than the conclusions.
The stories of growing a team, then teams of teams, of the personal dynamics, the changes in processes and demands, the shifts in roles and goals of everyone including myself, how that's navigated, the trials and tribulations there — all these stories are invaluable and instructive but they are not mine to share.  To share them would be to violate the privacy of others.
The unique technology we've built, that we've prototyped, that we're contemplating, is fascinating and valuable.  Some of it is algorithmic.  Some come from lessons you can only learn in the field with 2000+ servers and 100,000+ installations of an application.  Some are huge ideas that carry huge risk but could be transformative in our market, that will take us years to realize.
But, of course, the folks who would most benefit from those revelations are our competitors.  I'm not paranoid, but I'm not going to post trade secrets on the Internet.
Even in other departments, there's instructive lessons I can't talk about. The journey of our successful Series C fundraising. How we've designed and started to scale the sales team. How we think about the many facets of marketing: branding, positioning, events, advertising, and special projects we haven't announced yet.
All that said, I do have more to share.  I have a backlog of posts in various states of completion. Which brings up the final point.
Keep that RSS reader enabled.  Writing is cathartic, and sharing is fulfilling, so I have selfish reasons to continue.  Just not every week.